European Parliament
> 28 and 29 september 2023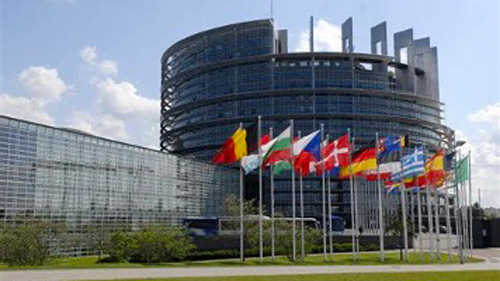 ©Office du Tourisme de Strasbourg

UNISTRA – Medicine Faculty
> For the Saturday morning 30.09.2023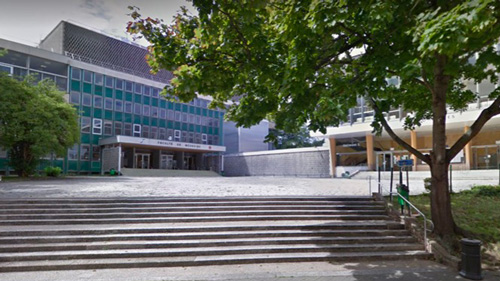 ©Hermione

Where the places linked to the EUMASS Congress are located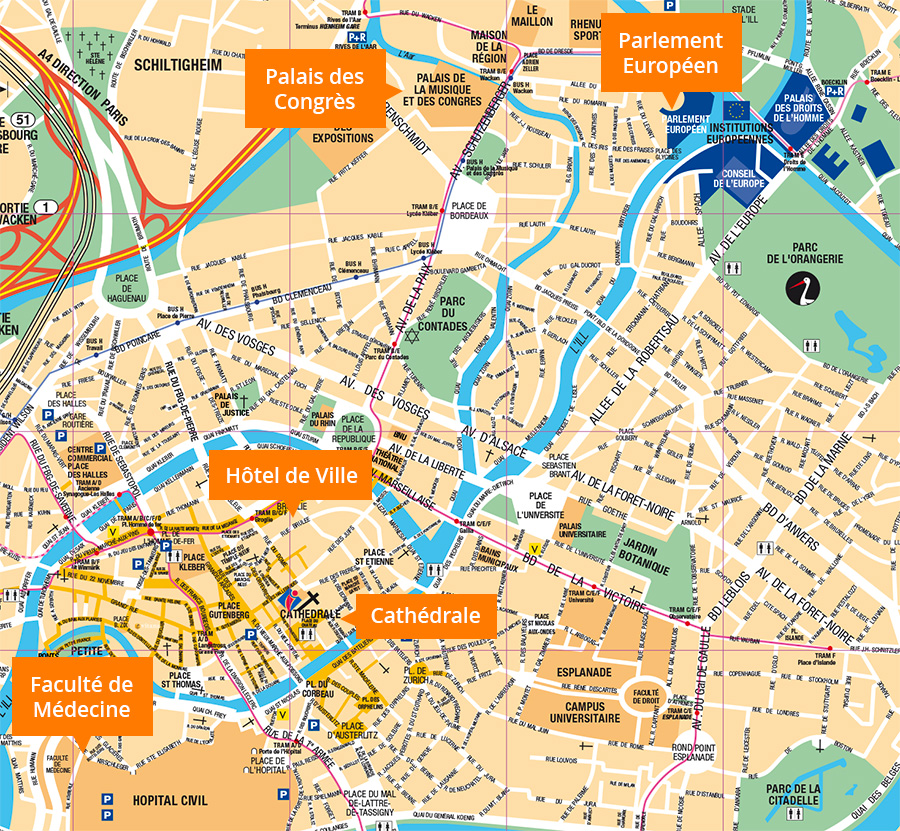 How to get to Strasbourg
A city easily and quickly accessible

By train
Strasbourg, the centre of Alsace's TGV (high-speed train) network !
Paris-Strasbourg in 1.46 hrs, Brussels-Strasbourg in 3.48 hrs., Frankfurt – Strasbourg 1.49 hrs.

By car
To getting around in Strasbourg you will do this in the first place by bicycle and tram or on foot.
There are several Park en Ride places at affordable prices.
https://www.int.strasbourg.eu/fr/parking

By tram from Kehl, Germany
The city of Strasbourg lies across Kehl over the Rhine river and the two share some municipal services. Kehl station is located near the Europabrücke (Europe Bridge), which can be crossed on foot to enter Strasbourg. Bus line 21 used to connect Kehl with the nearest tram stations in Strasbourg. A tram link to Strasbourg has since been completed, as part of the extension of Strasbourg tramway line D.
https://www.cts-strasbourg.eu/fr/se-deplacer/plans-du-reseau

By plane
Different European cities have direct flights to Strasbourg.
https://www.strasbourg.aeroport.fr/passagers/voyager/carte-des-destinations/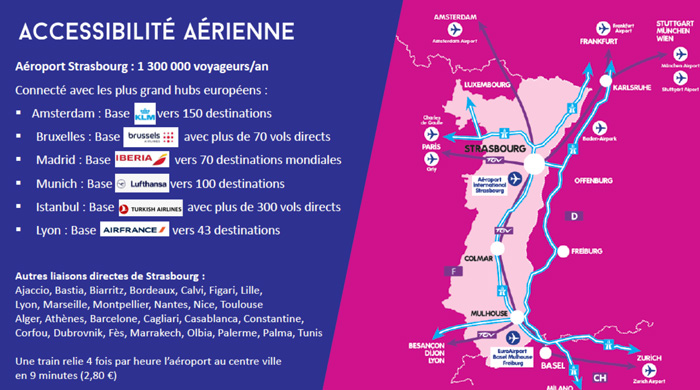 Also Frankfurt – Strasbourg by Lufthansa Express Bus 6/day 2.30 hrs.